MOEX listing delivered a fourfold increase in Globaltrans' combined liquidity
28.10.2021
Globaltrans Investment PLC (the "Company" and together with its consolidated subsidiaries "Globaltrans" or the "Group", LSE/MOEX ticker: GLTR) announces the impact on trading of its first year listed on the Moscow Exchange ("MOEX").
Since the listing, the Company's global depositary receipts (GDRs) have demonstrated impressive dynamics[1]:
The combined average daily liquidity of the Company's GDRs across both its trading venues increased fourfold to about USD 3.7 million;
MOEX's share of the combined trading volumes of the Company's GDRs has reached 47%;
Russian retail investors' share in the Company's GDR turnover on MOEX has reached 45% demonstrating strong interest in the Company;
Globaltrans' GDRs have been included in about 100 indices, including international ones from the leading providers (S&P, MSCI, FTSE, Bloomberg, Solactive) as well as those calculated by MOEX.
Valery Shpakov, CEO of Globaltrans, commented on the first anniversary of the listing:
"This is an important milestone in our corporate history that has enabled us to expand our investor base, improve liquidity, and gain prominence in various international and Russian indices. We devote a great deal of effort to communicating with retail investors, focusing on the key points of the investment case both for our business and the industry overall. We are delighted to see the results of our first year on the Moscow Exchange which demonstrate that our efforts are clearly delivering with this audience in particular."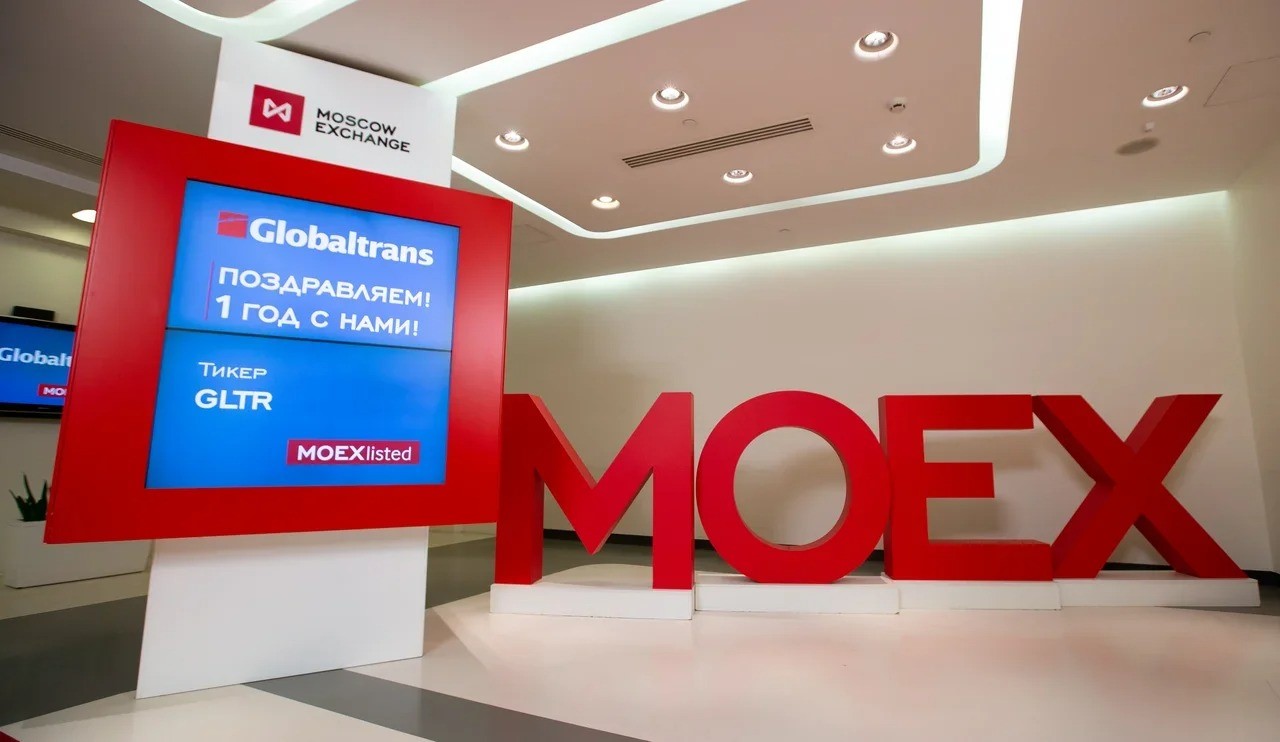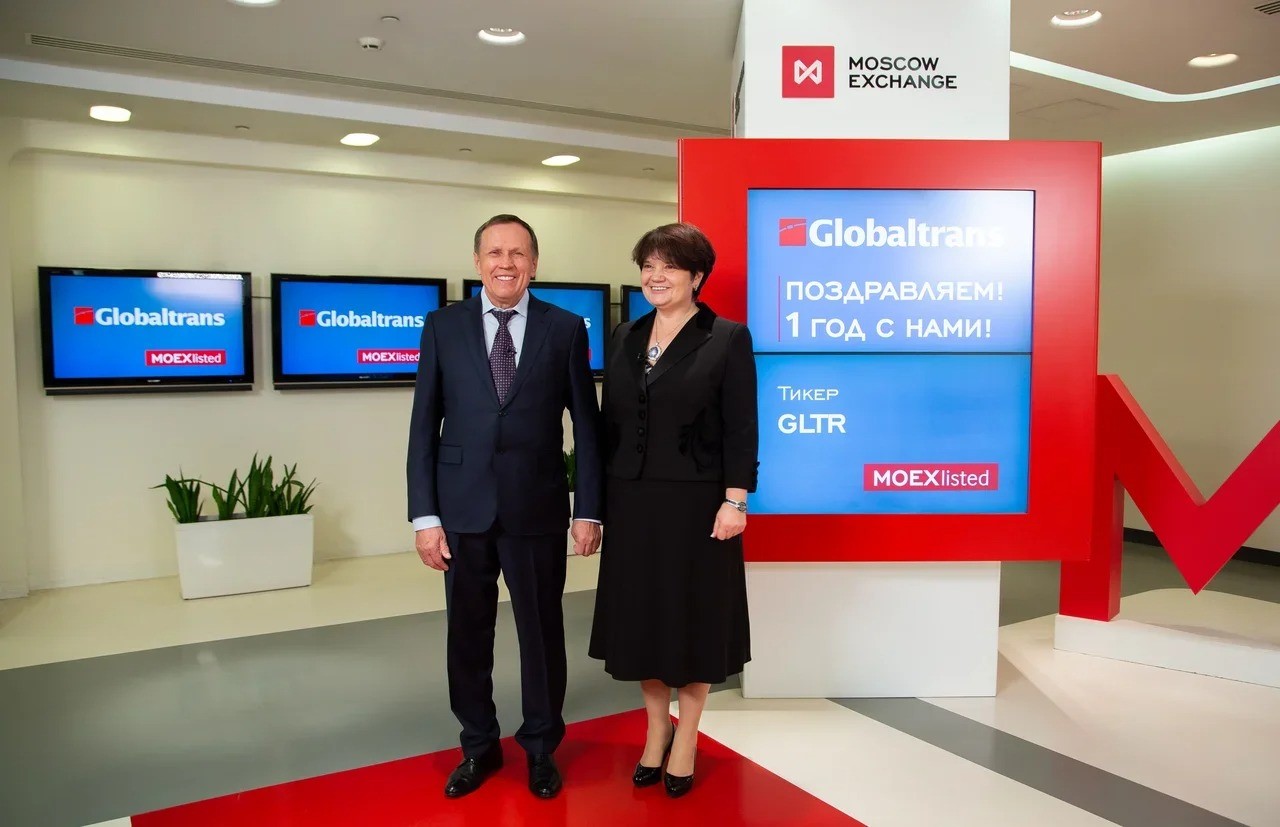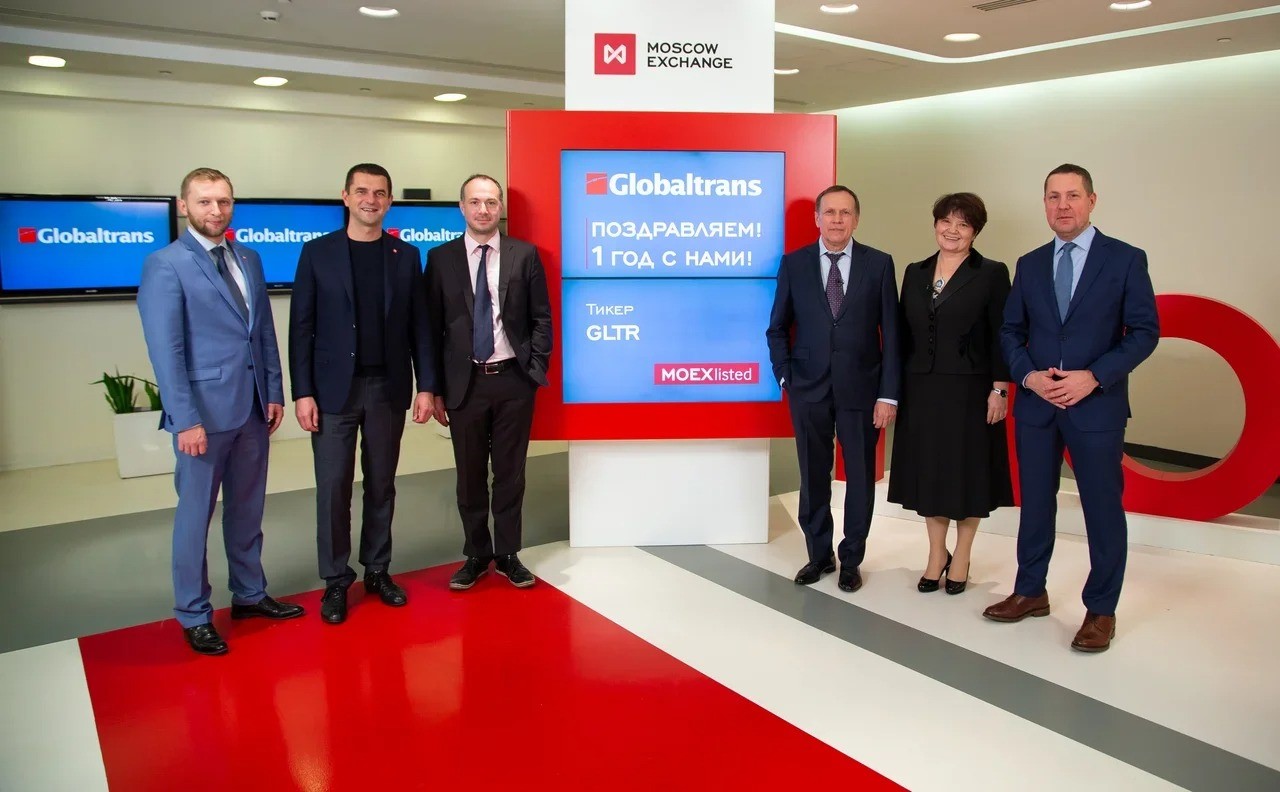 ENQUIRIES
For investors
Mikhail Perestyuk / Daria Plotnikova
+357 25 328 860
irteam@globaltrans.com
For Russian media
Anna Vostrukhova
+357 25 328 863
media@globaltrans.com
For international media
Laura Gilbert, Lightship Consulting
+44 7799 413351
Laura.Gilbert@lightshipconsulting.co.uk
NOTES TO EDITORS
Globaltrans Investment PLC ("Company" and together with its consolidated subsidiaries "Globaltrans" or the "Group") is a leading freight rail transportation group with subsidiary operations across Russia, the CIS and the Baltic countries.
The Company was founded in 2004 by a group of entrepreneurs who combined their freight rail businesses under the single brand Globaltrans. These founders remain key shareholders of the Group.
Throughout its years of operation, the Company has pursued a prudent approach to investment, expanding its fleet both by means of organic growth and through the acquisition of other rail operators. Globaltrans' total fleet is currently almost three times larger than it was at the time of the Company's IPO in 2008.
The Group's dividend policy establishes a transparent and straightforward approach to the payment of dividends and is supported by a long history of delivering attractive shareholder remuneration.
Globaltrans global depositary receipts (GDRs) have been traded on the Main Market of the London Stock Exchange (ticker symbol: GLTR) since May 2008 and on the Level One quotation list of the Moscow Exchange since October 2020 (ticker symbol: GLTR).
Due to its vast logistics capabilities, the Group is able to efficiently manage industrial cargo flows, transporting metallurgical cargoes, oil products and oil, coal, construction materials and petrochemicals. The Group serves a broad range of clients in Russia and the CIS including some of Russia's leading companies.
Globaltrans has a total fleet (including owned and leased in under finance and operating leases) of about 72 thousand units as of the end of the first half of 2021, of which about 95% are owned by the Company. The core of the fleet is universal gondola cars used for a broad range of bulk cargoes (65% of total fleet) and tank cars for transporting oil products and oil (26% of total fleet). In addition, the Group operates specialised containers and the flat cars to transport them. Globaltrans also manages its own fleet of mainline locomotives with 71 units that mostly provide traction for its block trains.
The Group's logistics management principally aims to provide reliable services, responding promptly and flexibly to customer needs, while achieving a good level of profitability for the business. The main component of the Group's centralised logistics system is its single dispatching centre that monitors every aspect of Globaltrans' fleet operation. By effectively managing shipments and routes, Globaltrans ensures high utilisation of its fleet and achieves maximum productivity and quality of service.
Additional information on Globaltrans is available at www.globaltrans.com.
LEGAL DISCLAIMER
Information contained in this announcement concerning Globaltrans Investment PLC, a company organised and existing under the laws of Cyprus (the "Company" and together with its consolidated subsidiaries "Globaltrans" or the "Group") is for general information purposes only. The opinions presented herein are based on general information gathered at the time of writing and are subject to change without notice. The Company relies on information obtained from sources believed to be reliable but does not guarantee the accuracy or completeness of such information.
The information in this announcement is subject to verification, completion and change. Accordingly, no representation or warranty, express or implied, is made or given by or on behalf of the Company or any of its shareholders, directors, officers or employees or any other person as to the accuracy, completeness or fairness of the information or opinions contained in this announcement. None of the Company nor any of its shareholders, directors, officers or any other person accepts any liability whatsoever for any loss howsoever arising from any use of the contents of this announcement or otherwise arising in connection therewith.
This announcement is not an offer of securities for sale in the United States or in any other jurisdiction. Securities may not be offered or sold in the United States absent registration or an exemption from registration under the U.S. Securities Act of 1933, as amended.
This announcement does not constitute, and should not be construed as, a prospectus or offering document for securities of the Company. This announcement does not constitute or form part of, and should not be construed as an offer for sale or subscription of or a solicitation or invitation to subscribe for or purchase any securities of the Company in any jurisdiction, and nothing contained in this announcement shall form the basis of or be relied on in connection with any contract or commitment whatsoever; in particular it must not be used in making any investment decisions.
This announcement may contain forward-looking statements regarding future events or the future financial performance of Globaltrans. You can identify forward looking statements by terms such as "expect", "believe", "estimate", "anticipate", "intend", "will", "could", "may", or "might", the negative of such terms or other similar expressions. These forward-looking statements include matters that are not historical facts and statements regarding the Company's intentions, beliefs or current expectations concerning, among other things, Globaltrans' results of operations, financial condition, liquidity, prospects, growth, strategies, and the industry in which the Company operates. By their nature, forward looking statements involve risks and uncertainties, because they relate to events and depend on circumstances that may or may not occur in the future. The Company cautions you that forward-looking statements are not guarantees of future performance and that Globaltrans' actual results of operations, financial condition, liquidity, prospects, growth, strategies and the development of the industry in which Globaltrans operates may differ materially from those described in or suggested by the forward-looking statements contained in this announcement. In addition, even if Globaltrans' results of operations, financial condition, liquidity, prospects, growth strategies and the development of the industry in which the Company operates are consistent with the forward-looking statements contained in this announcement, those results or developments may not be indicative of results or developments in future periods. The Company does not intend to update this announcement or reflect events and circumstances occurring after the date hereof or to reflect the occurrence of unanticipated events. Many factors could cause actual results to differ materially from those contained in forward-looking statements of Globaltrans, including, among others, general economic conditions, the competitive environment, risks associated with operating in Russia, market changes in the Russian freight rail market, as well as many of the risks specifically related to Globaltrans and its operations. No reliance may be placed for any purposes whatsoever on the information contained in this announcement or on its completeness, accuracy or fairness.
---
[1] Source: Moscow Exchange; London Stock Exchange; Company's estimations; Information for the first nine months of 2021; and comparing to the same period of the previous year.