Globaltrans provides freight rail transportation, railcar leasing and other ancillary services to clients in Russia and the CIS countries through its subsidiaries – New Forwarding Company, BaltTransServis, GTI Management and Ukrainian New Forwarding Company.
The Group's corporate structure ensures efficient asset management and operational control, while creating logical business segments.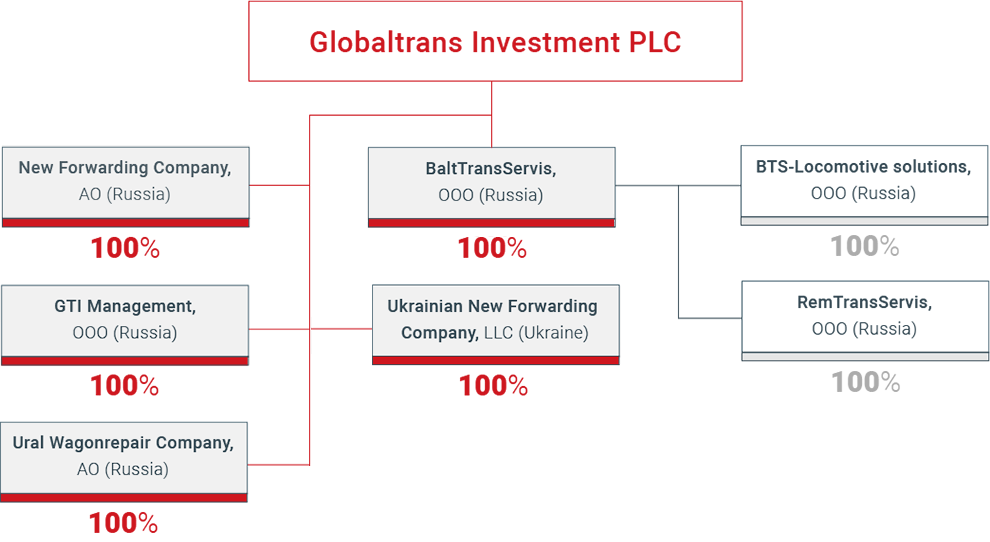 Group structure as of 1 February 2023.